LCU Moodle: Log in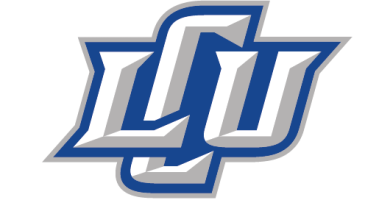 Log in using your account on:
Azure SSO
Is this your first time here?
LCU Moodle Type your LCU network Username and Password to log on.
If this is your first time to visit LCU Moodle you will be asked to fill in new user information.
For additional assistance once you have logged in you will find a Moodle Student Help Guide link located in the Main Menu block located in the top left of the Moodle page.
Copyright Notice "This course website may contain copyrighted materials that are used in compliance with U.S. Copyright Law. Under that law, materials may not be saved to your computer, revised, copied, or distributed without permission. They are to be used in support of instructional activity as part of this course only and shall be limited to the duration of the course, unless otherwise specified by the instructor or owner of the material. You may only download or print materials at the direction of your instructor, who knows which materials are copyrighted and which are not."
MOODLE HELP DESK PHONE NUMBER
Limited evening help desk assistance will be available by phone for students or faculty needing after hours help with Moodle related questions. The hours will be:
Monday, Tuesday and Thursday : 6 p.m. to 10 p.m.
Wednesday : 8 p.m. to 10 p.m.
Saturday and Sunday : 2 p.m. to 10 p.m.
The phone number for this evening help desk is:  (806) 438-0742. You can also text this number.
For problems that are non-Moodle related problems such as log in problems, passwords, Self Serve, and any other computer related problems call (806)720-7100.
For daytime help please call:
Director of Instructional Technology, Bill Kopf (806) 720-7355 - office phone, or (806) 470-8115 - cell phone, or, Annette Nichols - (806) 720-7356 - office phone
Resources needed to be successful in Moodle: Microsoft Office - Recent or current version. You can get this for FREE from the IT Help Desk (ChapDesk) located in the Technology Resource Building on Eileen Blvd.across the street from the Rhodes-Perrin Field House. This will include Microsoft Word, Excel, Access, Outlook, PowerPoint, Publisher and Info Path. PDF Reader: Recent or current version. You can download this software from http://get.adobe.com/reader. Flash Player: Recent or current version. You can download this software from http://get.adobe.com/flashplayer/. I Tunes Account: This would only be used if your professor is using iTunesU. You can get this from www.itunes.com. Internet Explorer: Version 7 or higher.  You can get Internet Explorer from www.microsoft.com.